CASE STUDIES
Compass® Makes a Big Impact for Social Services Agencies
County and state social services agency case studies demonstrate how Northwoods' Compass® software improves social services document management and caseworker productivity.
Please fill in the form below to download this case study and learn how our human services software solutions and social services technology is making a difference for our clients, their caseworkers and the families they serve.
Lenoir County Boosts Productivity and Client Service in Child Support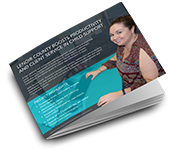 A high caseload and antiquated case management system was overwhelming Lenoir County Department of Social Services' child support caseworkers. Producing court orders and motions was a manual, tedious process. Caseworkers also lacked access to critical case information in court.
With Northwoods' document management solution, caseworkers are exceeding timeframes for case closure and court orders, can electronically view and collect documents in court, and have more time to locate noncustodial parents and interact with clients.