HOW CABARRUS COUNTY'S MODERNIZED LOBBY IMPROVED... EVERYTHING
Watch this on demand webinar to learn how Cabarrus County DHS redesigned its lobby to reduce client and caseworker frustration and process applications for services much faster.
Complete the information below to view this on demand webinar anytime, anywhere you want, for free!
Who Should Watch: Directors, deputy directors, and Income Maintenance program administrators, managers, supervisors, and caseworkers.
Webinar Overview
Cabarrus County Department of Human Services' clients were frustrated by a confusing lobby and long waits, which had a ripple effect on the agency's efficiency. Cabarrus County DHS partnered with Northwoods to redesign the lobby, upgrade its appointment management software, and modernize business processes to reduce client and caseworker frustration and process applications for services much faster. Agency leadership has greater visibility into operations to justify requests for staff and resources and improve service delivery.
Join Northwoods for a free webinar featuring a panel from Cabarrus County DHS to learn how the agency has:
Reduced client and caseworker frustration
Improved lobby flow and reduced client wait time
Saved caseworkers 1-2 hours per day to process applications faster
Improved communication and standardized processes
Eliminated manual processes and regression
Speakers
Diane Gridley
Economic Services Program Administrator, Cabarrus County DHS

Diane Gridley is responsible for management and supervision of work within the Economic Services Division. She worked closely with the Northwoods team in making Cabarrus County DHS' vision a reality resulting in significant customer service and business process improvements starting at the front end in lobby and continue as clients navigate through the agency.
Tamela Crockett
Income Maintenance Supervisor, Cabarrus County DHS

Tamela Crockett is a Supervisor of Income Maintenance Caseworkers Is at the front desk and the greeter and Income Maintenance Caseworker IIs for Food and Nutrition Services and Family & Children's Medicaid Intake. She was instrumental with rollout of the greeter for Cabarrus County DHS.
Natalia Young
Income Maintenance Caseworker II, Cabarrus County DHS

Natalia Young is an Income Maintenance Caseworker II with over 10 years of experience in the human services field. Her customer service focus as a caseworker has positively improved thanks to Northwoods.
Greg Tipping
Chief Services Officer & Vice President of State Operations, Northwoods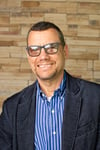 Greg Tipping is responsible for project implementations throughout the country. Greg worked very closely on this project with Cabarrus County DHS and can't say enough great things about the agency's success.
Moderator
Tiffany Himmelreich
Director of Marketing, Northwoods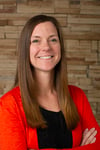 Tiffany Himmelreich oversees marketing for Northwoods. Her favorite part of her job is helping Northwoods customers tell their success stories, like this one.