HELPING PENNSYLVANIA CYS AGENCIES PUT TIME BACK IN THEIR WORKERS' DAYS
Watch this On Demand Webinar to learn how technology can help CYS agencies address common challenges and utilize procurement vehicles available to introduce new technology to your agency.
Complete the information below to view this On Demand Webinar anytime, anywhere you want, for free!
Webinar Overview
How can your CYS agency keep up with the demands and challenges your staff is presented with each day? Everything from funding, opioid epidemics, staff recruitment, technology, compliance with policy and adherence to practice models, and more can keep workers from spending time with families. With the help of technology, CYS agencies can put more time back in the worker's day to positively impact the lives of the children and families they serve.
However necessary, technology is a major investment. Learn how Erie County CYS used the needs based budget process to address the challenges facing the agency with technology and how to use the needs based budget and other procurement vehicles to bring technology to your agency.
Join Northwoods for this free On Demand Webinar to learn more about a purpose-built, next generation technology solution that addresses common challenges facing CYS agencies and how to utilize procurement vehicles to make technology accessible.
Speakers
Rich Bowlen, Vice President of Protective Services, Northwoods

Rich Bowlen is the Vice President of Protective Services for Northwoods, where he is dedicated to improving the lives of caseworkers and social workers. Rich is a dedicated advocate for children and families and excels in applying progressive administrative plans to successfully meet the needs of abused, neglected, and maltreated children.


Mark Washington, Director of Revenue Strategy, Northwoods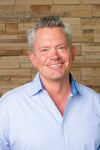 Mark Washington is Northwoods' Director of Revenue Strategy. He has devoted decades to making lives better for children, youth, and their families. Mark previously led Georgia's Division of Family and Children Services and the Kentucky Department for Community Based Services, where he initiated Kentucky's Sobriety Treatment and Recovery Team (START) model. At Northwoods, Mark supports internal business units to plan, design and deploy growth strategies.

Michael Drabek, Business Development Manager, Northwoods
Michael Drabek is a Business Development Manager for Northwoods. He is responsible for driving customer growth and educating counties about complex, enterprise solutions in the technology industry, specifically for Health and Human Services.