CASE STUDIES
Our Solutions Makes a Big Impact for Social Services Agencies
Please fill in the form below to download this case study and learn how our human services software solutions and social services technology is making a difference for our customers, their caseworkers, and the families they serve.
Mobile App Helping Crow Wing County Social Workers Spend More Time With Families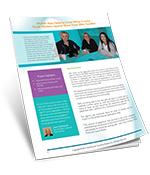 Faced with increasingly complex cases, budget constraints, and hiring restrictions, Crow Wing County Community Services wanted to help mobile social workers manage their overwhelming amount of paperwork so they could devote more time to families. After implementing Northwoods' social services software, workers are spending more face-to-face time with clients, which has improved morale and workers' ability to protect and strengthen families.