CASE STUDIES
Our Solutions Makes a Big Impact for Social Services Agencies
Please fill in the form below to download this case study and learn how our human services software solutions and social services technology is making a difference for our customers, their caseworkers, and the families they serve.
Robeson County Goes 100% Paperless with Software for Social Services Agencies from Northwoods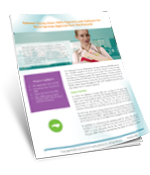 When the Robeson County Department of Social Services (DSS) began running out of space for its paper files, the director contacted Northwoods with an aggressive goal: Make our social services agency completely paperless. The team at Northwoods didn't bat an eye and got right to work. Not only did the agency achieve its goal of going paperless, it dramatically improved caseworker productivity and client service times.