CASE STUDIES
Our Solutions Makes a Big Impact for Social Services Agencies
Please fill in the form below to download this case study and learn how our human services software solutions and social services technology is making a difference for our customers, their caseworkers, and the families they serve.
San Joaquin County Uses Appointment Management for Caseworkers to Eliminate Lobby Wait Time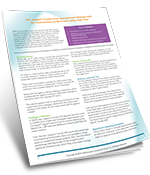 With up to 2,000 clients visiting each day, San Joaquin County Human Services Agency (HSA) has one of the busiest lobbies in California. However, the inefficient manual process used to manage lobby traffic and client appointments was unworkable. Since implementing Northwoods' lobby management and appointment management for caseworkers, the agency has eliminated lobby wait time, achieved same-day appointments, and reduced client and caseworker frustration.