IMPACTING CHILD WELFARE OUTCOMES WITH A SYSTEM OF ENGAGEMENT
Register for this on demand webinar to learn more about a system of engagement and how it enhances CCWIS while also helping to alleviate common pain points for child welfare agencies.
Complete the information below to view this on demand webinar anytime, anywhere you want, for free!
Webinar Overview
Increased need for foster care placement. Impact of opioids and substance abuse. Increased referrals. Dated technology. Employee turnover. These are just some of the common pain points child welfare organizations across the country are faced with every day.
For child welfare organizations, modernizing to the new Comprehensive Child Welfare Information System (CCWIS) or building new systems to meet CCWIS requirements, opens the door to better collect, view, share, and understand information, not just record it.
Now is the time to consider implementing next-generation technologies designed for engagement, efficiency, and service delivery. The ideal solution includes a dedicated system of engagement that meets CCWIS requirements. It features a flexible, intuitive, and user-centric interface that facilitates a bi-directional data exchange. In addition to meeting CCWIS requirements, the solution transforms structured and unstructured data in the system into insight. Ultimately, workers are empowered to make more informed, confident decisions.
Join Northwoods for a free, on demand webinar to learn how systems of engagement can enhance CCWIS, while helping alleviate common pain points for child welfare organizations.
Speakers
Rupam Chokshi, Director of Product Marketing, Northwoods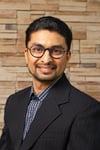 Rupam has over 14 years of experience in in the analysis, design, architecture, and implementation of document imaging, enterprise content management, and related technology solutions. At Northwoods, he has been part of multiple statewide projects. In his current role, Rupam conducts market research, helps develop messaging and market positioning, and directs Northwoods' product strategy.

Mark Washington, Director of Revenue Strategy, Northwoods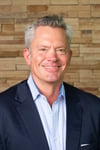 Mark has devoted decades to making lives better for children, youth, and their families. Mark previously led Georgia's Division of Family and Children Services and the Kentucky Department for Community Based Services, where he initiated Kentucky's Sobriety Treatment and Recovery Team (START) model. At Northwoods, Mark supports internal business units to plan, design and deploy growth strategies.