CASE STUDIES
Our Solutions Makes a Big Impact for Social Services Agencies
Please fill in the form below to download this case study and learn how our human services software solutions and social services technology is making a difference for our customers, their caseworkers, and the families they serve.
Technology in Social Work Helping Winona County Community Services Automate Paperwork to Focus on Families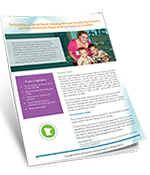 Winona County Community Services in Winona, Minnesota was challenged by skyrocketing child protection, adult mental health and chemical dependency caseloads. As the first agency in the U.S. to implement Northwoods' Compass® CoPilot, a mobile technology in social work, Winona County is helping mobile social workers focus less on document management and more on families, reducing stress and improving case work.