TRAVERSE® FOR CHILD WELFARE AND
ADULT & AGING
Register for this on demand demo to see Traverse in action.
Complete the information below to view this on demand demo anytime, anywhere you want, for free!
Webinar Overview
Join us for an on demand demo of Traverse—Northwoods' content collection, data collection, and case discovery solution for child welfare and adult & aging agencies. Traverse modernizes service delivery and empowers caseworkers to do high-value direct service work with adults, children, and families.

In the demo, learn how:
Caseworkers can efficiently collect, retrieve, and share case content and evidence from anywhere.

Traverse empowers caseworkers and supervisors to make informed, confident decisions for the vulnerable adults, children, and families they serve.

Traverse automatically analyzes the information collected with no additional work required so caseworkers can spend more time doing high-value work.
Speakers
Rich Bowlen, VP/Evangelist - Child Welfare, Northwoods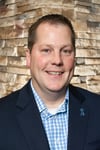 Rich is dedicated to improving the lives of caseworkers and social workers. He is an advocate for children and families and excels in applying progressive administrative plans to successfully meet the needs of abused, neglected, and maltreated children.