TRAVERSE® IN COLORADO
Register for this on demand deminar to learn how Mesa County is using Traverse and see it in action.
Complete the information below to register.
Deminar Overview
Join us for a live deminar to learn more about Traverse—Northwoods' cloud-based software that manages electronic case files for child welfare. Traverse modernizes child welfare service delivery and empowers social workers to do high-value direct service work with children and families, especially during times of crisis when remote work is the new normal.

With the help of a panel of Mesa County Department of Human Services staff members currently using Traverse, we'll demo some key features of the tool and why now is the time to invest in technology for child welfare frontline staff. Learn how Traverse is helping to mobilize content and enable social work from anywhere.

In the deminar, learn how:
Caseworkers can efficiently collect, retrieve, and share case content and evidence from anywhere, helping to enable telework.
Traverse is connected to TRAILS to facilitate digital forms completed with families for faster referrals.
Traverse empowers caseworkers and supervisors to make informed, confident decisions for the vulnerable adults, children, and families they serve.
Traverse automatically analyzes the information collected with no additional work required so caseworkers can spend more time doing high-value work.
Speakers
Rich Bowlen, VP/Evangelist - Child Welfare, Northwoods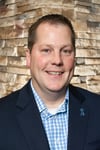 Rich is dedicated to improving the lives of caseworkers and social workers. He is an advocate for children and families and excels in applying progressive administrative plans to successfully meet the needs of abused, neglected, and maltreated children.


Joe Kellerby, Child Welfare/Adult Protection Director, Mesa County Department of Human Services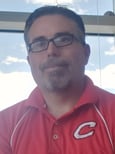 Joe has been working in human services in a variety of roles for the past 20 years, 16 of those years in Mesa County. His passion is to inspire people to reach beyond what they think they are capable of and assisting them in that journey.


Hannah Webster, Child Welfare Manager, Mesa County Department of Human Services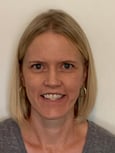 Hannah has been working in the child welfare system for eleven years. She has worked as a permanency caseworker, supervisor, and now manager. Hannah enjoys supporting her staff who then support the families/children involved in child welfare cases. She has a passion for helping staff professionally by developing the skills needed to work in human services and always looks to celebrate the small successes each day.


Chase Sims-Ekrem, Social Caseworker II, Mesa County Department of Human Services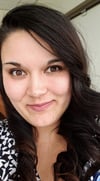 Chase has been a child welfare caseworker for two years after spending more than five years working in community programs with families and children. As a former foster youth, she has chosen to dedicate her life to helping others and found herself drawn back to the child welfare system. She enjoys partnering with families to assist in identifying supports, developing skills to grow, and reach their fullest potential.