IMPLEMENTING NEW HUMAN SERVICES TECHNOLOGY: 4 POTENTIAL RISK FACTORS FOR LONG-TERM SUCCESS
Register for this on demand webinar to learn more about the four potential risk factors and how you can eliminate them before starting your project.
Complete the information below to watch this on demand webinar anytime, anywhere you want, for free!
Webinar Overview
One of the most overlooked aspects of buying and implementing technology in human services is organizational process change. But it's also often the riskiest aspect. Implementing a solution takes time and resources from across the agency. Ensuring that your workers are ready for the change in their day-to-day work so they will use and ultimately benefit from technology is integral to the success of the project.

That's why it's essential to think beyond the technology itself, evaluating the whole scope of the project and identifying potential risk factors before you even start searching for new technology.

Join us for this webinar to find out:
F

our potential risk factors that we encounter most often

when working with agencies to implement new solutions

#1:

Lackluster Implementation

#2:

Not Putting People First

#3:

Poor Communication

#4:

Insufficient Training & Support

H

ow you

r agency can

eliminat

e

unnecessary

risk to your project's future success.
Speakers
Chuck Barber, Director of Traverse Solutions, Northwoods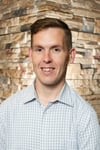 Chuck put his first-hand agency experience to work at Northwoods so we can make a meaningful impact on not just everyone we serve, but also everyone they serve. He oversees the team that implements all Traverse projects for child welfare and adult & aging and has spent hundreds of hours helping customers understand how to use our solutions to enhance their daily efforts to engage and protect kids and families.


Jon Eakins, Director of Compass Solutions, Northwoods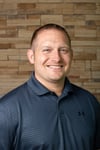 Jon oversees all projects implemented in economic assistance and child support. He has a knack for looking at a project from all sides to understand what skills, support, and tools the customer needs to be happy and successful. Jon thrives knowing he's counted on to contribute to a company that helps not only the workers who rely on its software, but also the communities in which those workers serve.