CASE DISCOVERY: HIGH-VALUE WORK IN CHILD WELFARE
Register for this on demand webinar to learn more about case discovery and how it can help child welfare workers do high-value work and make confident decisions.
Complete the information below to view this on demand webinar anytime, anywhere you want, for free!
Webinar Overview
For child welfare organizations, the amount of data collected for one single case can be overwhelming. With caseworker turnover, last-minute court dates, and the need for quick decisions about placements, keeping up with all of the information added to the case file is nearly impossible.
In addition to a system of engagement, organizations modernizing to the new Comprehensive Child Welfare Information System (CCWIS) or building new systems to meet CCWIS requirements should also consider utilizing a next-generation technology for child welfare. This emerging concept is referred to as case discovery.
Join Northwoods for a free, on demand webinar to learn about case discovery, how it can help child welfare workers do high-value work and make confident decisions, and how case discovery and a system of engagement work together to present a complete picture of a child or family's past and present to safeguard their future.
Speakers
Rich Bowlen, Vice President of Protective Services, Northwoods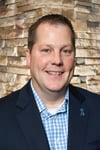 Rich is dedicated to improving the lives of caseworkers and social workers. He is an advocate for children and families and excels in applying progressive administrative plans to successfully meet the needs of abused, neglected, and maltreated children.

Rupam Chokshi, Director of Product Marketing, Northwoods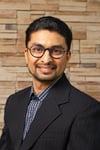 Rupam has over 14 years of experience in in the analysis, design, architecture, and implementation of document imaging, enterprise content management, and related technology solutions. At Northwoods, he has been part of multiple statewide projects. In his current role, Rupam conducts market research, helps develop messaging and market positioning, and directs Northwoods' product strategy.