cOMPASS® PILOT DEMO: NORTHWOODS' SOLUTION FOR CHILD SUPPORT
Register for this 15-minute demo to see how child support agencies use Northwoods' document management solution.
Complete the information below to view this on demand demo anytime, anywhere you want, for free!
Webinar Overview
For many child support agencies, creating court orders and motions is a tedious, paper-heavy, and time-consuming process.
Northwoods builds child support solutions that dramatically lighten an agency's paperwork burden, modernize business processes, and help improve productivity and performance measures.
Join Northwoods for a 15-minute demo of Compass® Pilot to learn how child support agencies can use Northwoods' document management solution to:
Automate business processes while eliminating redundancies and bottle necks

Electronically view and manage documents in court

Increase collections and secure financial resources for families faster

Improve collaboration between agency staff, courts, attorneys, and service providers

Speed up the processing of court orders, motions, and other documents


Speakers
Greg Tipping, VP/Evangelist - Economic Assistance and Child Support, Northwoods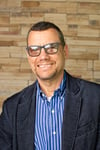 Greg puts his prior agency experience to work by guiding the vision for the impact of our solutions on the programs he once led. Internally, he's an industry expert and advocate—working closely with our product management and delivery teams to ensure the software and services we offer work the way caseworkers need. Externally, he collaborates with agency, government, and policy leaders across the country to create a shared vision for the future of economic assistance and child support.


Ashley Williams, Solution Analyst, Northwoods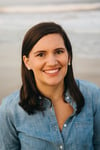 Prior to Northwoods, Ashley was an income maintenance caseworker and experienced a Compass software implementation as an end user. She understands the demands that agencies face and has experienced firsthand the difference that technology can make in meeting those demands. This experience drives her passion for helping agencies streamline processes and adopt best practices using Compass products.