FLASH FORWARD TO 2025: HOW HAS TECHNOLOGY CHANGED SOCIAL WORK? - iSM 2019 SESSION
Watch this recorded session from the 2019 ISM conference to learn how thinking about social work from a new perspective today can influence the outcomes of tomorrow.
Complete the information below to view this session recording anytime, anywhere you want, for free!
Recorded Session Overview
It's 2025 and the field of social work as we know it has changed.
Thanks to a cultural shift, social work systems are no longer siloed, but working together to provide human-centered care that focuses on outcomes in line with policy changes (e.g., Family First Prevention Services Act). The result: increased engagement with families and supports, integrated service delivery from a constellation of providers, cross-agency information sharing and collaboration, outcome data collection, evidence-based decision-making, and early prevention. This new model is the expectation for social workers across the country.
These advancements and cohesive approach would not be possible without technology designed specifically for the growing and changing field of social work; technology designed to connect the people delivering services. Artificial intelligence allows anyone helping a child to see and use their entire history to shape their future. Integrated systems mean anyone helping a child can collect or share critical information. Increased collaboration with managers and supervisors has helped caseworkers prioritize long-term well-being over short-term responses. And families can view their own information, allowing them to track their applications and services.
Now, back to 2019. While we can't see into the future, we can see that it'll be different. By thinking about social work from a new perspective today, we can influence the social work of tomorrow.
Watch this recorded session from ISM 2019 to start thinking about what social work will look like in six years (and beyond), how technology will be the linchpin in these advancements, and how your organization can begin planning for that future today.
Recorded Session Speakers
Don Abney, Chief Technology Officer, Northwoods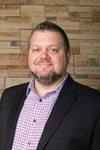 After developing and delivering technology services across several industries for the first half of his career, Don Abney was starting to feel like a solution without a meaningful problem to solve. Northwoods, however, is creating several of the most socially impactful technology solutions Don has ever seen. Being part of an organization that measures success in terms of helping people and provides the opportunity to bring over 20 years of experience to bear on such meaningful work, fuels his fire. Don understands that technology problems are people problems, and that if you're empathetic toward the humans involved in creating and using software, you're capable of achieving truly amazing things.


Rupam Chokshi, Director of Portfolio Management, Northwoods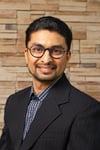 Rupam Chokshi is a firm believer that while technology is constantly evolving, it should always be rooted in one thing: solving problems. Rupam's keen eye for detail allows him to see all sides of a problem so he can connect it with the right solution. It's through this lens that Rupam approaches his role as director of portfolio management. By ensuring our products solve customers' most important problems, Rupam helps free up their time to focus on the most important aspect of their jobs: their clients.


Laura Haffield, Manager - Solution Analysts, Northwoods


Laura Haffield began her career as a social worker in public child welfare, working in Wisconsin for more than four years. She earned a master's in social work from University of Wisconsin – Madison as a Title IV-E Public Child Welfare Trainee. At Northwoods, Laura worked as part of the protective services team implementing solutions and on the integrations team to provide workers with an intuitive system, eliminating additional data entry. Currently, Laura manages a team of solution analysts and continues to work as an integration analyst. Laura has a passion for child welfare policy on a local, state, and federal level, specifically how policy impacts the workers in counties across the country.