LEVERAGING EMERGENCY FUNDING TO PURCHASE HUMAN SERVICES TECHNOLOGY
Register for this on demand webinar to hear how two HHS agencies utilized emergency funding to purchase new technology.
Complete the information below to watch this on demand webinar anytime, anywhere you want, for free!
Webinar Overview
The COVID-19 public health emergency has made it increasingly difficult for human services agencies to fund technology projects amid competing priorities. However, the need for comprehensive solutions to help workers efficiently deliver critical services has never been greater. By leveraging emergency funding, human services agencies across the country have successfully purchased technology designed to improve and support telework capabilities, provide touchless interaction to customers, and quickly recover from the current COVID-19 crisis while also preparing for future waves.

Join us for this webinar to hear more from representatives from Carver County Health and Human Services (MN) and Otero County Department of Social Services (CO) on:
How they utilized emergency funding to purchase new technology
The process for getting approval to use emergency funding on new solution(s)
Any advice they have for other county human services agencies on taking advantage of emergency funding in 2021

Who should attend?
Human services agency leadership - Commissioners, county managers, agency heads, directors, and program managers


Speakers
Rupam Chokshi, Director of Market Research, Northwoods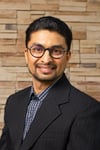 Rupam Chokshi believes that technology should always be rooted in solving problems. It is through this lens that Rupam approaches his role as director of market research, where he oversees market analysis and segmentation, product positioning and strategy, messaging and persona development, and competitive intelligence. Rupam takes pride in helping build solutions that solve HHS workers' most critical problems and empower them to focus on the most important aspect of their jobs—their clients.

Heather Goodwin, Deputy Division Director - Health & Human Services, Carver County Health and Human Services


Heather Goodwin has been working in public government since 1998. She has worked in a variety of different roles throughout the human services spectrum including senior leadership at a publicly owned health plan and now Deputy Director of Human Services for Carver County, one of the seven metro counties in Minnesota. Heather's leadership style encourages integration, simplification, and collaboration. She believes in accountability and empowerment. During the pandemic, Heather and her team implemented many creative and effective ideas to support the community and staff alike with the goal of a better normal.


Donna Rohde, Director, Otero County Health and Human Services


Donna Rohde has been with Otero County Department of Social Services for over 25 years as a manager, County Administrator and DHS Director. Prior to joining Otero County, Donna was Director of Graduate Studies for a major university. She has always had a passion for helping individuals and families reach the best version of themselves and embraces the changes that can help. Donna believes in approaching situations with a positive attitude and from a place of curiosity in order to learn and provide the needed support.