pROCESSING BENEFITS DURING A CRISIS
Register for this on demand webinar to learn more about how our economic assistance solutions can help caseworkers process benefits, even during a crisis.
Complete the information below to register.
Webinar Overview
Imagine if economic assistance services could meet clients where they are, preserve caseworker time for high-value work, and increase efficiency. Northwoods has created economic assistance solutions that will help avoid service disruption for clients and provide faster, quality service, even during a crisis.

COVID-19 has impacted how services are delivered and, with the help of these solutions, clients can initiate an application or submit verifications for benefits using a mobile device or computer and agencies can continue to process those benefits even from different locations.

In this webinar, you'll learn more about these economic assistance solution components:
Electronic dropbox

Electronic document request

Automated mailroom

Robotic process automation
Speakers
Greg Tipping, VP/Evangelist - Economic Assistance & Child Support, Northwoods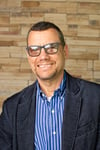 Greg puts his prior agency experience to work by guiding the vision for the impact of our solutions on the programs he once led. Internally, he's an industry expert and advocate—working closely with our product management and delivery teams to ensure the software and services we offer work the way caseworkers need. Externally, he collaborates with agency, government, and policy leaders across the country to create a shared vision for the future of economic assistance and child support.


Rupam Chokshi, Director of Portfolio Management, Northwoods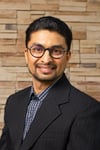 Rupam is a firm believer that while technology is constantly evolving, it should always be rooted in one thing: solving problems. Rupam's keen eye for detail allows him to see all sides of a problem so he can connect it with the right solution. It's through this lens that Rupam approaches his role as director of portfolio management. By ensuring our products solve customers' most important problems, Rupam helps free up their time to focus on the most important aspect of their jobs: their clients.


Steve Warner, Senior Sales Engineer, Northwoods


Steve keeps pace with burgeoning technology to find solutions that lead to the betterment of our clients. He solves problems by breaking down the complexities of technology and applying them to everyday issues. In his over 35 years of client experience, he is known for his ability to make technology understandable.