TRAVERSE® IN mINNESOTA
Register for this demo webinar to learn how Minnesota counties are using Traverse and see it in action.
Complete the information below to register.
Date: Wednesday, September 30
Time: 10am CDT
Who Should Attend: Minnesota state and county child welfare executives, administrators, commissioners, directors, managers, supervisors, and social workers
"If I need something, I know I can go to Traverse."
- Kelly Rohland, Child Protection Social Worker,
Houston County Department of Human Services
Webinar Overview
Join us for a demo webinar to learn more about Traverse—Northwoods' content collection, data collection, and case discovery solution for child welfare. Traverse modernizes child welfare service delivery and empowers social workers to do high-value direct service work with children and families, especially during times of crisis when remote work is the new normal.

With the help of some Houston County staff members currently using Traverse and their colleagues from Scott County who are just getting started, we'll demo some key features of the tool and why now is the time to invest in technology for child welfare frontline staff. Learn how Traverse is helping to mobilize content and enable social work from anywhere.

In the webinar, learn how:
Social workers can efficiently collect, retrieve, and share case content and evidence from anywhere, helping to enable telework.
Traverse empowers social workers and supervisors to make informed, confident decisions for the vulnerable adults, children, and families they serve.
Social workers can quickly process referrals, helping children and families access necessary services faster.
Traverse automatically analyzes the information collected with no additional work required so social workers can spend more time doing high-value work.
Speakers
Rich Bowlen, VP/Evangelist - Child Welfare, Northwoods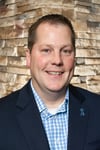 Rich is dedicated to improving the lives of caseworkers and social workers. He is an advocate for children and families and excels in applying progressive administrative plans to successfully meet the needs of abused, neglected, and maltreated children.


John Pugleasa, Human Services Director, Houston County Department of Human Services


John is responsible for empowering his staff to make informed, confident decisions about child and family safety. For more than 20 years, John has worked with both non-profit and public-sector organizations to improve the lives of community members.
John has been instrumental in the transition and adoption of new technologies designed to improve processes and positively impact case outcomes in both Houston and Beltrami Counties. He is known for his ability to identify opportunity amid challenge and lead change within his agencies.


Kelly Rohland, Child Protection Social Worker, Houston County Department of Human Services


Kelly has been working in child protection services for more than four years. Daily, she is responsible for investigations, assessments, case management, adoptions, and voluntary cases (PSOPS/CW). She also refers families and individuals to appropriate services and follows up with services and participation. Her favorite part of the job is seeing parents take pride in the hard work they do to maintain their family and support their children's well-being.


Barb Dahl, Social Services Director, Scott County Health & Human Services


Barb has over 20 years of experience of working with social service organizations including seven years working for Scott County. She is passionate about system change that ultimately results in positive outcomes to the community.