Spend More Quality Time with Families
A Case Study: Houston County Department of Human Services
Since implementing Traverse® social workers in the Child/Family and Adult units spend more quality face-to-face time with families and connect them to services faster. They have a holistic view of critical case information to focus on safety and outcomes, not just paperwork.
"The technology is a tool that supports the mission of what we're about here, and not the other way around."
— John Pugleasa, Director, Houston County Department of Human Services
---
Challenges:
Inefficient processes
Overwhelming paperwork
Redundant work
Limited quality time with families
High worker stress
Results:
Ease of collecting and viewing information
Holistic view of cases for clients
More quality time with families
Efficient processes that save 1- 2 hours per day, per worker
Less stress on social workers
"We're able to take action a lot faster when meeting with the families, making referrals, getting services in place when needed."
— Andrea Onstad, Child Protection Social Worker, Houston County Department of Human Services
---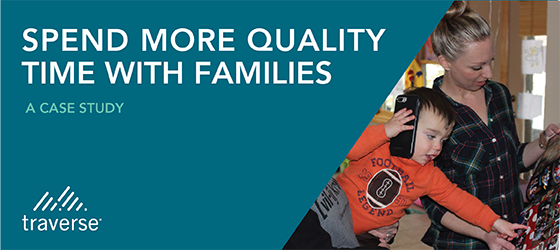 Check out the executive summary for more of the story.