TRAVERSE® IN NEW YORK
Register for this on demand deminar to learn how one New York county is using Traverse and see it in action.
Complete the information below to register.
Who Should Attend: New York state and county child welfare executives, administrators, commissioners, deputy commissioners, managers, supervisors, and caseworkers
Webinar Overview
Join us for a webinar to learn how one New York county is using Traverse—Northwoods' content collection, data collection, and case discovery solution for child welfare. Traverse modernizes child welfare service delivery and empowers caseworkers to do high-value direct service work with children and families. With the help of a panel of Seneca County Children's Services staff members currently using Traverse, we'll demo some key features of the essential technology and how it's helping to mobilize content and enable social work from anywhere.


In the webinar, learn how:
Caseworkers can efficiently collect, retrieve, and share case content and evidence from anywhere.
Traverse empowers caseworkers and supervisors to make informed, confident decisions for the vulnerable adults, children, and families they serve.
Caseworkers can quickly process referrals, helping children and families access necessary services faster.
Traverse automatically analyzes the information collected with no additional work required so caseworkers can spend more time doing high-value work.
Speakers
Rich Bowlen, VP/Evangelist - Child Welfare, Northwoods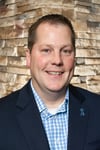 Rich is dedicated to improving the lives of caseworkers and social workers. He is an advocate for children and families and excels in applying progressive administrative plans to successfully meet the needs of abused, neglected, and maltreated children.


Shannon Marcuccilli, Senior Caseworker, Child Protective Services, Seneca County Department of Human Services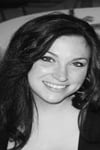 Shannon has been a CPS caseworker for more than three years. Daily, she performs investigations for child protective services casework, which may include referring family to different services, interviewing household members and collateral resources. She enjoys working with children and families, helping to give them the tools they need to be successful.


Amanda Hopkins, Child Protective Services Supervisor, Seneca County Department of Human Services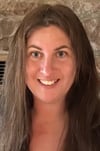 Amanda has been a caseworker for more than 17 years. Her passion has always been with CPS. She likes seeing the immediate impact caseworkers have on the safety of children and families and enjoys training and empowering new staff to continue making a difference in the lives of those they serve.

Mae Major, Director of Children & Family Services, Seneca County Department of Human Services


Mae has been with the Seneca County Department of Human Services for more than 20 years. During this time, she has worked as a caseworker or a supervisor in all the units she oversees within Seneca County DHS.